October is Breast Cancer Awareness Month!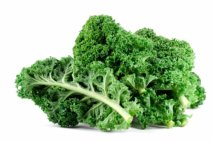 Instead of wearing pink or a pink ribbon to show your support for breast cancer awareness, wear the color that can help prevent or reverse breast cancer…Green!
Fruits and veggies have proven to affect the cancer cells…and if you get enough of these foods, you can prevent breast cancer….even reverse it!
Have some great green smoothies, or just add those wonderful green veggies (or any veggie for that matter) to any dish, EVERY day!
Come on, let's get our green on!!!!